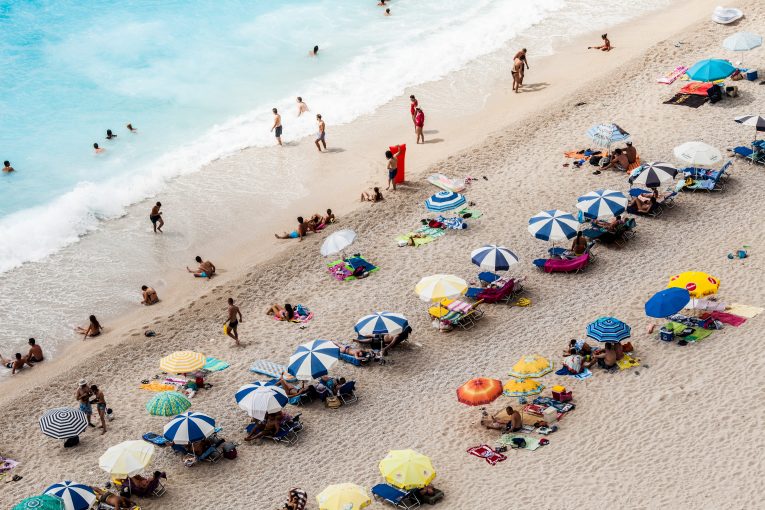 Singapore is known as a tourist-friendly country, not only because of the many tourist attractions that can be visited or the hotels that can be chosen according to your needs, public facilities in Singapore are enough to make tourists get an extraordinary holiday experience.
Singapore is often a staycation place for people who want to refresh for a while. You can rent a luxury hotel with a variety of complete facilities that you have never felt at home to just refresh your mind.
Or, if you are on vacation on a budget in Singapore, you can rent a capsule hotel through the Traveloka App and find all the conveniences and attractive offers. So that your vacation is still fun even if you are on a budget, don't miss the following various public facilities in Singapore.
Get the best hotel deals and book your room now only in Traveloka Singapore!
Traveloka is southeast Asia's lifestyle superapp, provides users to discover and purchase a wide range of travel products (OTA), local services and attractions, as well as financial services products.
City Park
Although Singapore is known as a metropolitan country with a super busy population, this country does not look crowded with people. If you visit Singapore, you will find many skyscrapers, even though Singapore still has many green city parks to balance people's lives.
The existence of this city park is nothing but so that the state of Singapore still has cool air and minimizes the hot weather typical of tropical countries.
Taking a walk to the city parks that are scattered all over Singapore can be your choice if you are on vacation in this country. Many city parks are famous and can indeed often become the main destination for tourists, such as the Singapore Botanic Garden, which is the oldest garden in Singapore with various kinds of orchid plants in it. In addition, there are Fort Canning Park and Gardens by The Bay.
City parks in Singapore are not only full of plants, but visitors can also do many activities, such as sports to enjoy the concerts.
Drinking Water Dispenser
For those who are going to Singapore for the first time, you should know that the public places in Singapore always provide drinking water dispensers that are ready to be consumed. In some places, there is also a hot water dispenser.
Therefore, if you want your vacation to be cheaper, bring an empty bottle everywhere and fill it with drinking water from the drinking water dispenser which is free for everyone. It should be noted that buying bottled mineral water in Singapore is quite expensive, so many people prefer to use the drinking water dispenser.
Public Library
Singapore is a country known for the quality of its education, many students from Singapore ranked top in the Program for International Student Assessment test. This achievement is supported by a community culture that values academics very much.
Not only that, this country also supports students with the existence of several public libraries. The most famous library in Singapore is [email protected] with a collection of more than 45,000 books and 46 types of magazines. The library, located at Orchard Gateway Mall, focuses more on design-related books.
Libraries in Singapore are not only visited by people who want to read, there are many visitors who come just to take pictures.
MRT Singapore
As previously mentioned, Singapore is quite tourist-friendly, one of the reasons is that this country has many MRT stations. If you want a vacation in Singapore to be more affordable, then use the MRT to go from one place to another.
The Singapore MRT has spanned all corners of Singapore and has become the second oldest high-speed rail system in Southeast Asia. Singapore already has more than 100 MRT stations. Rent a hotel that is located close to the MRT station, so you will have no trouble reaching tourist attractions that are quite far away.
Those are some public facilities in Singapore you can use while you are in Singapore. Are you have a plan to come to Singapore? Don't forget to book your ticket flight only from Traveloka to get promos and deals.