Here's a look at COVID-19 news for today, April 25.
China's COVID battle fluctuates again
Beijing will conduct mass testing of most of its 21 million people, authorities announced Monday, as a new COVID-19 outbreak sparked stockpiling of food by residents worried about the possibility of a Shanghai-style lockdown.
The Chinese capital began mass testing people in one of its 16 districts where most of the new cases have been found. The city also imposed lockdowns on individual residential buildings and one section of the city. Late in the day, health officials said the testing would be expanded Tuesday to all but five outlying districts.
Volunteers and government workers in Shanghai erected metal barriers in multiple districts to block off small streets and entrances to apartment complexes, as China hardens its strict "zero-COVID" approach in its largest city despite growing complaints from residents.
In the city's financial district, Pudong, the barriers — thin metal sheets or mesh fences — were put up in several neighborhoods under a local government directive, according to Caixin, a Chinese business media outlet. Buildings where cases have been found sealed up their main entrances, with a small opening for pandemic prevention workers to pass through. Read more details here:
CDC moves Caribbean island from low risk to high risk
After downgrading the risk level of many of the world's top destinations last week in conjunction with an overhaul of its travel assessments, the US Centers for Disease Control and Prevention added just one location to its "high" risk category on Monday.
The tiny Caribbean island of Saba — a special municipality of the Netherlands known for its rugged hiking terrain and having the world's shortest commercial runway — was moved up to Level 3. Read about more high-risk countries here:
FDA approves antiviral drug to treat young children with Covid-19
The US Food and Drug Administration announced Monday that it has expanded approval of the Covid-19 drug remdesivir to treat patients as young as 28 days and weighing about 7 pounds.
This is the first Covid-19 treatment approved for children younger than 12.
To be eligible for treatment, the FDA said, children must be hospitalized or have mild to moderate Covid-19 and high risk for progressing to severe Covid-19, even if they are not hospitalized. Get more info and data here: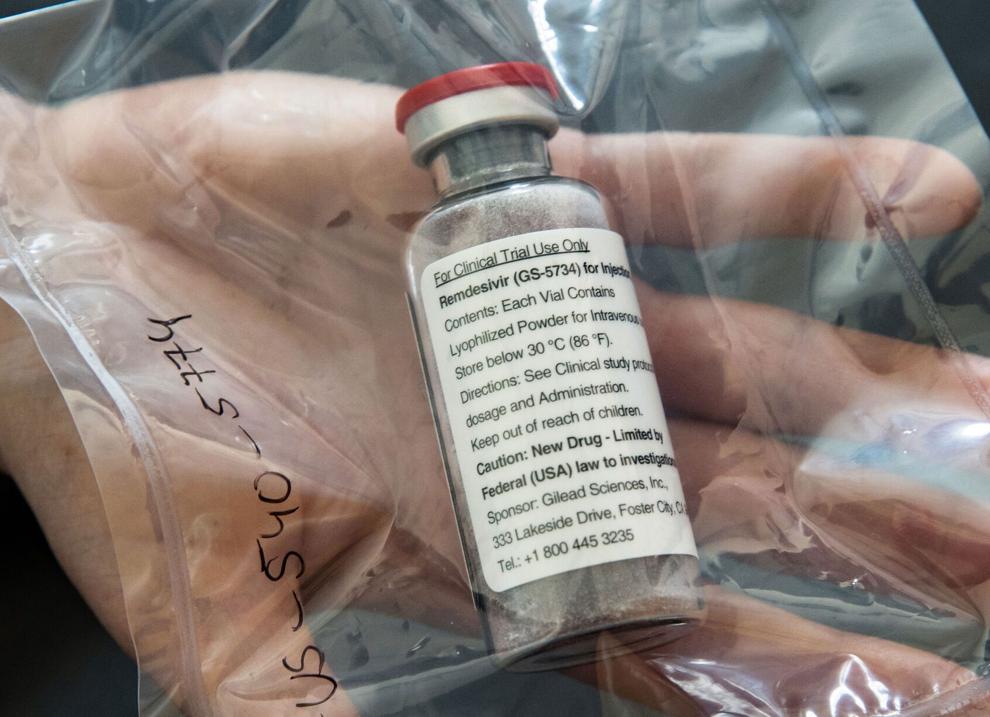 Check out more of today's COVID news here: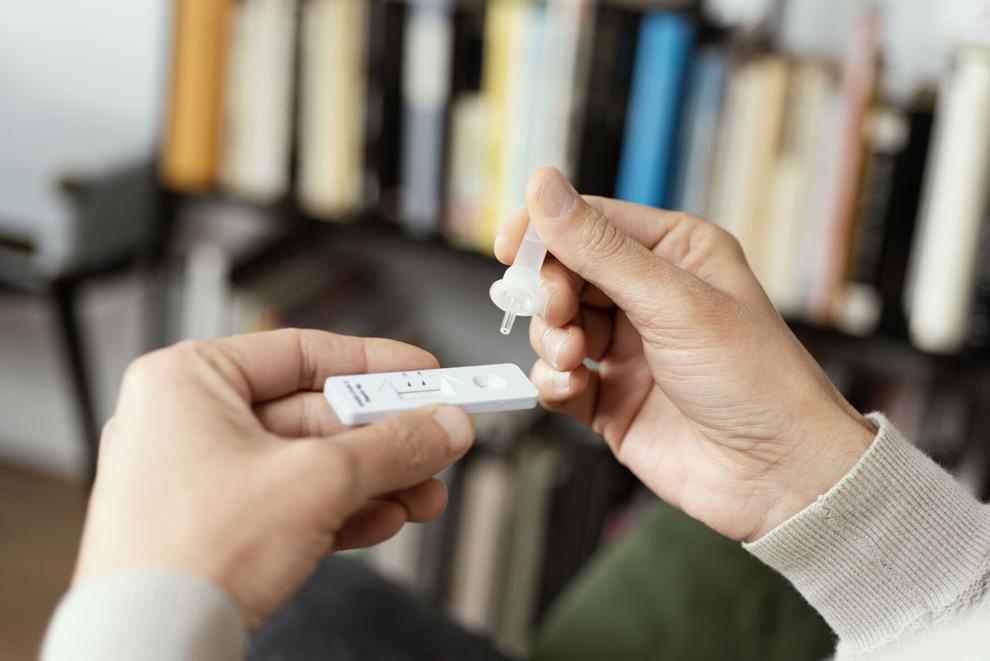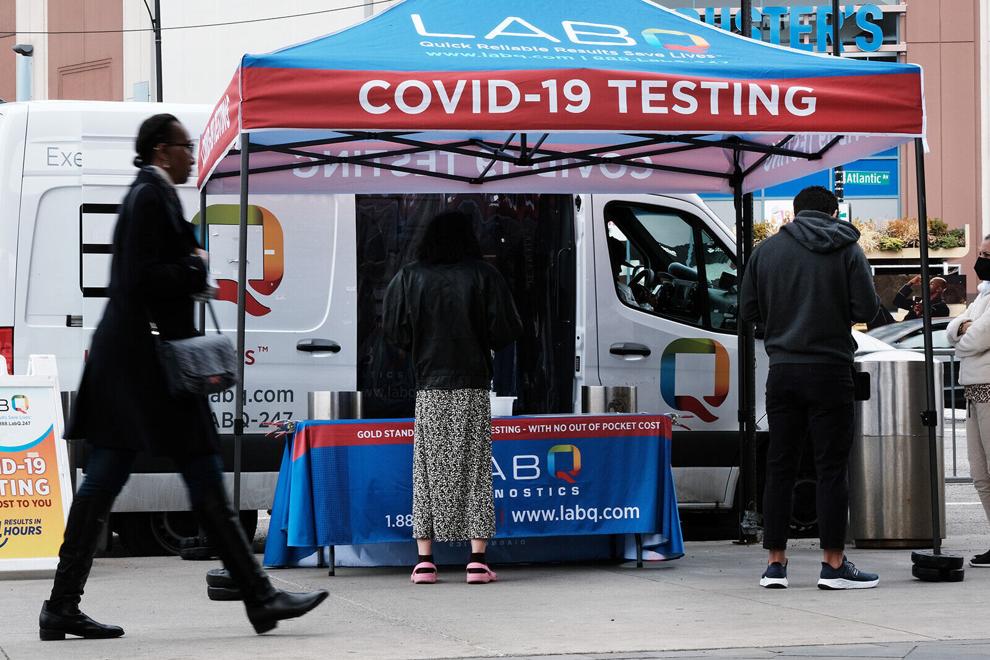 People throw a huge clay jar from a balcony as thousands of visitors watch the custom called "botides" on the Ionian Sea island of Corfu, nort…
Faithful follow the procession of Jesus' funeral bier, known as the "Epitaph" in Greek, at Agios Georgios church in Myrodafni village, Epirus …
People attend a live concert, part of 62 cultural events of sacred music festival organized by the National Opera, at the Catholic Cathedral o…
Faithful wearing face masks to curb the spread of coronavirus, attend a church service in Athens, Greece, on Monday, April 18, 2022. For the f…
An elderly woman holds flowers as she enters the yard of Agios Georgios church in Monodendri village Zagorochoria, Epirus region, northwestern…
Christina Anastasopoulou holds her son Giorgos-Filippos as his sister Amelia stands next to them as they attend a liturgy in Agios Georgios ch…
Orthodox faithful take part in a ceremony of the Deposition of Jesus Christ at Saint Catherine church, in Athens, Greece, Friday, April 22, 20…
Faithful follow the procession of Jesus' funeral bier, called the "Epitaph" in Greek, at Agios Georgios church in Myrodafni village, Epirus re…
Residents watch the procession of the relics of Saint Spyridon, patron saint of Corfu, during Easter celebrations on the Ionian Sea island of …
People watch the procession of Jesus' funeral bier, called the " Epitaph" in Greek, during Easter celebrations on the Ionian Sea island of Cor…
A member of a philharmonic band performs during the procession of Jesus' funeral bier, called the "Epitaph" in Greek, during Easter celebratio…
People prepare to throw a huge clay jar from a balcony during the custom called "botides" on the Ionian Sea island of Corfu, northwestern Gree…
People throw a huge clay jar from a balcony as visitors use their cellphones to film the custom called "botides" on the Ionian Sea island of C…
Orthodox Archimandrite Rafael delivers the Holy Fire brought from Jerusalem, at the church of Agioi Anargyroi, in Athens, Greece, on Saturday,…
Faithful attend the Resurrection liturgy outside Agios Georgios church during celebrations for the Orthodox Easter in Myrodafni village, Epiru…
A volunteer sits next to bags containing food, which will be deliver to low income families, as he packs colored eggs for Easter at an Orthodo…
Eftichia Pliakou, 77, puts the Easter lamb under the gastra, a local traditional grill, in Myrodafni village, Epirus region, northwestern Gree…
The Easter lamb is spit-roasted as Alexandros Ehrmann, left, smiles to his son Giorgos-Filippos and Christina Anastasopoulou, right, holds her…