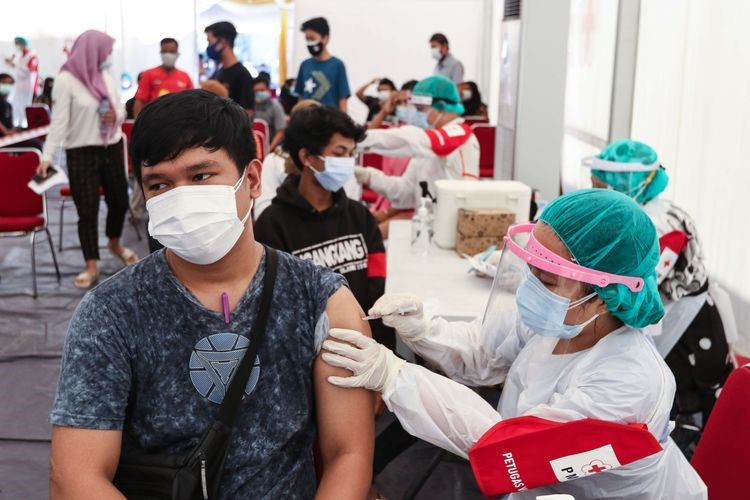 During the current COVID-19 pandemic, there are restrictions on many sectors. It happens due to the spread of this deadly virus. However, along with the increase in Indonesia vaccination rate, several public sectors have begun to reopen.
Although it has started to open, several public sectors such as tourist attractions, public transportation, and other public facilities apply strict health protocols. Check out the following review to find out which places require vaccination.
Places in Indonesia that Require Vaccination
To reduce the spread of the coronavirus, the government requires people to vaccinate. Several places in Indonesia require visitors to have received the vaccine, including the following.
1. Tourist Attractions
Following the appeal from the government, many tourist attractions in Indonesia are starting to open but require tourists to use the PeduliLindungi application as proof of vaccination.
Some tourist destinations requiring vaccination include the Ancol tourist area in Jakarta, Borobudur Temple, Prambanan Temple, Batu Night Spectacular, Cave Tubing, Ijen Crater, and also top places to visit in Bali such as GWK, beaches in Bali, and other tourist attractions.
2. Public Transportations
In addition to tourist attractions, various public transportation such as trains, Pelni ships, and planes also impose vaccination requirements for their passengers and the proof of antigen/PCR swab test results. Some public transportation also enforces the use of the PeduliLindungi application.
However, travelling by plane and train does not require to show the PeduliLindungi application because passengers will enter their NIK (ID Number) when ordering tickets. From the ticket order, you will see the status of vaccinations and Covid-19 tests.
3. Malls
The necessary condition for visitors who want to enter the mall is to show the PeduliLindungi application. Mall visitors must check their body temperature and scan the QR code in PeduliLindungi to check-in at the mall entrance.
4. Hotels
Several hotels in Indonesia, especially 3-star to 5-star hotels, have implemented the PeduliLindungi application for guests who want to stay. The purpose is to ensure that guests who will stay have already been vaccinated.
Several hotels that implement this policy include Santika Premiere Dyandra Hotel in Medan, hotels in the Nusa Dua area of ​​Bali, and other hotels.
5. Cinemas
Just like malls, to be able to enter the cinema, visitors are also required to show the PeduliLindung application. This policy has been in effect since October 5, 2021, and then until now.
6. Restaurants and Cafés
Several restaurants and cafes located inside buildings, shopping complexes, or open areas have also implemented a policy to use the PeduliLindung application as proof of vaccination. The business owners have implemented this policy on October 5, 2021, just like cinemas.
7. Offices
Vaccination obligations also apply to employees and visitors who carry out activities in office buildings in both the essential and critical sectors and non-quarantine hotels. Every employee and visitor to the office building must scan the QR code from PeduliLindungi to check-in.
Along with the increasing vaccination rate in Indonesia, the number of patients infected with this deadly virus continues to decrease. Even so, the public is always advised to implement health protocols so that cases of the spread of the coronavirus continue to decrease.